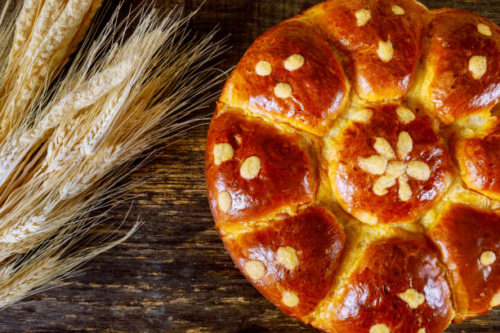 W.O.W. Rosh Hashanah Round Challah Sale
Support our yearly  Challah sale fundraiser so W.O.W.  can continue to  bring you  great programing and send Moms to Israel.
Order world famous, delicious  Sara O. Challah to give as a gift, send to your child in college or use to celebrate Rosh Hashana with your family.
Orders taken by paying and filling out the link below.
Special Rosh Hashana toppings – crumble, raisin, cinnamon, everything, poppy seed, honey, and chocolate chip. Challah dough will be weighed to ensure consistency among orders. Please specify your toppings when ordering.  Two sizes available this year – regular and small (challah roll size).
This year – special: buy two challot and get one FREE!  $20 each, buy a second and get the THIRD FREE!
Orders should be placed by noon on September 4th.
Challah will be available for pickup Monday September 11th.