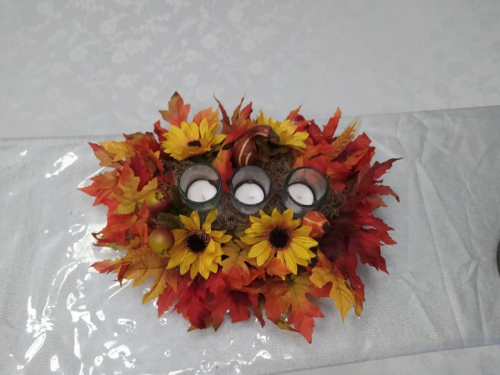 Fallscape Table Decorating with June Hirschmann
June will be leading us in a step-by-step creation of a festive fall centerpiece from a pre-purchased kit ($18).
She will also give us other fall decorating ideas for our tables and rooms.
Andrea Gamlin will add some Jewish wisdom with thoughts on gratitude.
RSVP by Oct 30 if picking up kit at CTC or for $5 we will deliver within 10mile radius of CTC.