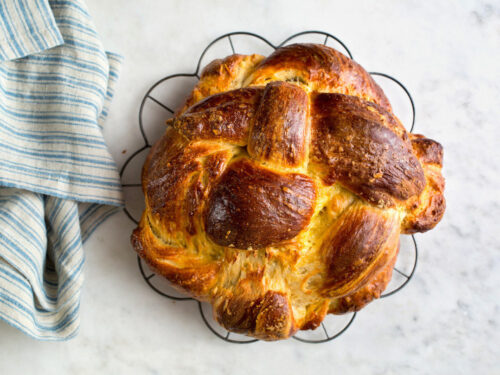 W.O.W. Challah Sale
Order some of Sara O's famous challah for Rosh Hashanah!
Enjoy with your family or give as a gift and share with friends. Help support our W.O.W organization programs by buying Challah!
Click Here or click the button on the right called "Purchase Challah" to place your order!
Special Rosh Hashana flavorings – crumble, raisin, cinnamon, everything, poppy seed and honey. Challah dough will be weighed to ensure consistency among orders. Please specify your toppings when ordering.
This year – special: buy two challah and get one FREE!  $18 each, 2 for $36 and get one free.
Challah will be available for pickup Monday  August 30th, between 8 and 9 a.m. and after 6 p.m.  For all other pickup arrangements email us at wow@charlottetorahcenter.com.