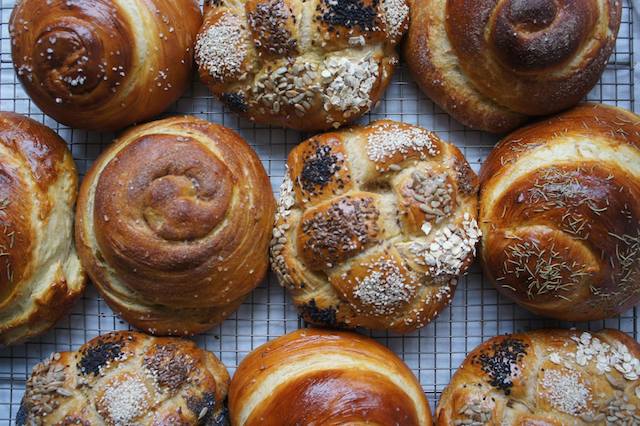 Round Rosh Hashanah Challah Sale and Apple Drive!
Get some of Sara O's famous challah for Rosh Hashanah!
Enjoy with your family or give as a gift and share with friends. Help support our W.O.W organization programs by buying Challah!
Special Rosh Hashana flavorings – crumble, raisin, cinnamon, everything, poppy seed and honey. Challah dough will be weighed to ensure consistency among orders as well as baked using masks and gloves.
This Year – Special: Buy two challot and get one FREE!
$18 each, 2 for $36 and get one free
You also have an option of donating your free Challah to W.O.W. partner JFS for their Taste of Holiday bags. Make someone happy with the gift of your free Challah. If you want to do so please specify this in your order.
In addition, join W.O.W partner JFS for their apple drive for the 'Taste of Holiday' bags. We will be buying apples to add sweetness for the New Year and donating it to JFS. Partner with us by adding $2 to your order to donate an apple.
Orders must be in by September 7th.
Challah will be available for pickup Sunday September 15th after 7 p.m. and Monday September 14th. To schedule your contactless pickup please email wow@charlottetorahcenter.com
(Note: Adding 3 challot to your cart will automatically enable the discount.)