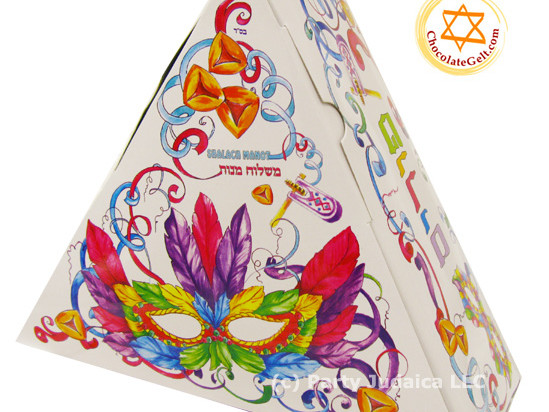 Purim Gift Box Sale
Order your Purim Gift boxes filled with Gourmet Hamantashen and Purim surprises to give as a gift,
send to your child in college or use to celebrate Purim with your family.
Purim Gift Boxes will be available for pickup Monday, February 27th.
Each order will be boxed in Purim box shown in this picture. The very popular MASQUERADE design is combined with the most popular triangle hamentash shape. This triangle Purim box is really festive and fun.
Click the button below to order your Purim gift box today!